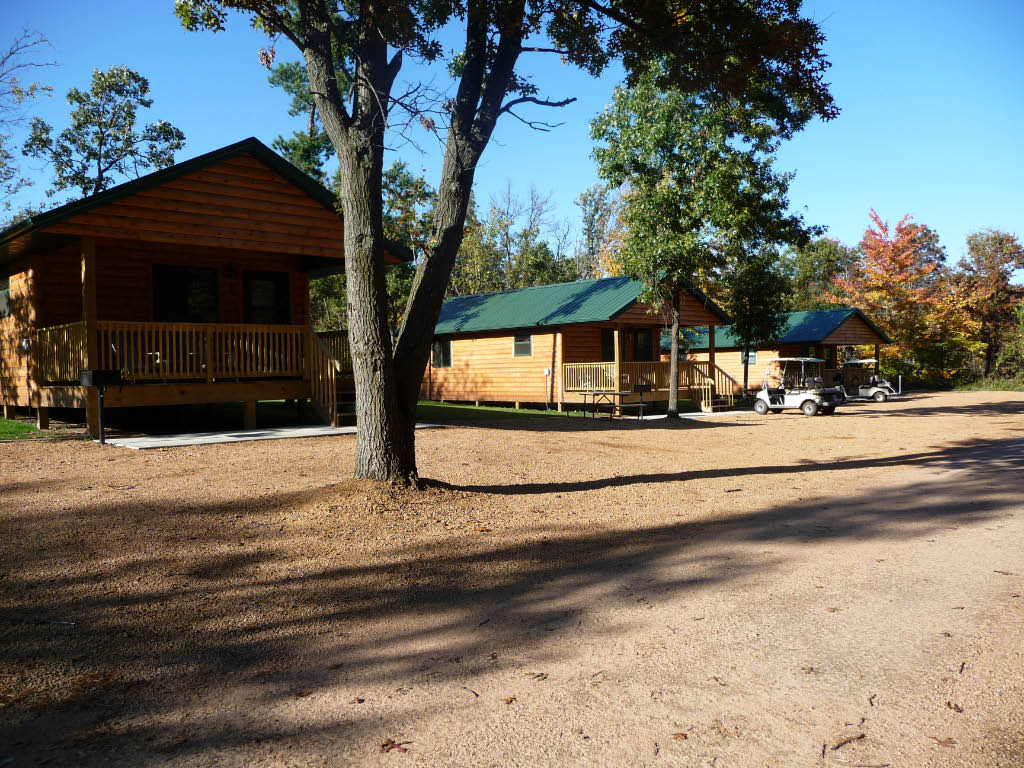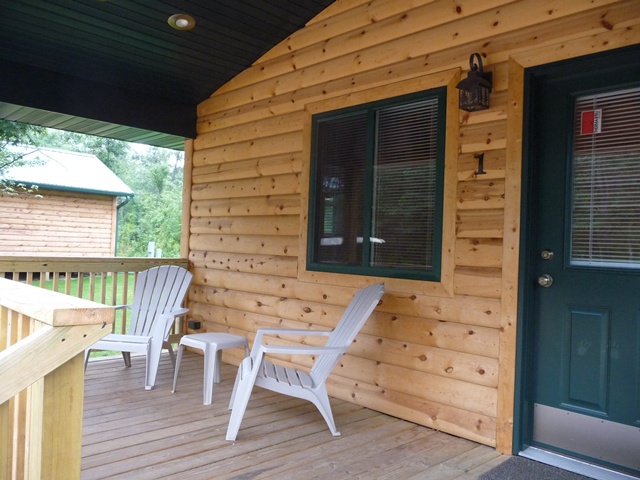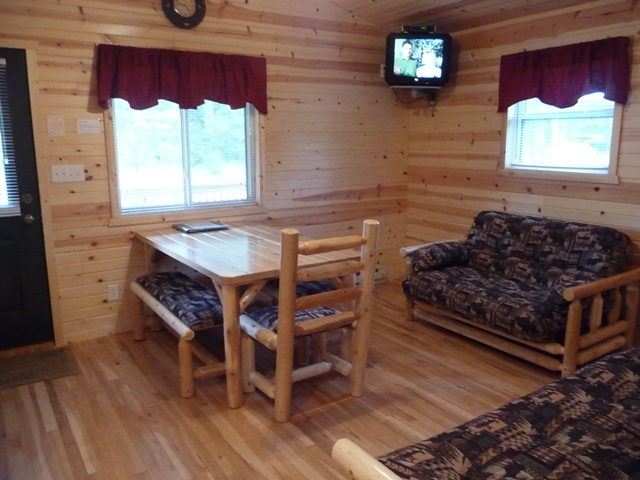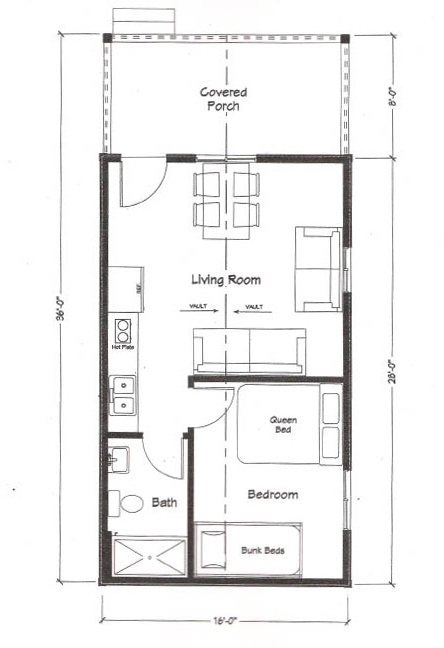 CABIN RENTAL


Single Bedroom (Sleeps 5-6)
$175.00 per night, Thursday-Sunday
$150.00 per night, Monday-Wednesday, Holidays Excluded
$850.00 per week - 7 nights

Double Bedroom (Sleeps 10-12)
$275.00 per night, Thursday-Sunday
$250.00 per night, Monday-Wednesday, Holidays Excluded
$1400.00 per week - 7 nights


Check In is 4:00 p.m. - Check Out is 12:00 noon
One night deposit required at time of reservation - no refunds, only rain-checks will be given
NO PETS! NO SMOKING!
$100 Cleaning deposit due at check in
We currently have 9 Single Bedroom Cabins and 2 Double Bedroom Cabins
(2 are handicap accessible).
Single Bedroom Cabin dimension is 16 x 28; with three separate rooms.
Double Bedroom Cabin is 32 x 28; with four separate rooms.
All Cabins are fully insulated with heat and A/C.
Well supplied kitchenette including; a full size refrigerator/freezer, microwave, 2 burner hot plate, toaster, coffee maker, and a limited supply of cooking utensils.
Bedrooms include a queen bed, and a full to twin size bunk.
Living/dining room includes sleeper futon couch and chair, with dining table.
Bathroom has a sink/vanity, toilet and shower.
Cable TV & internet is also provided.

Note: Linens ARE NOT provided.
Cabin rental includes one Golf Cart for use during your stay.
Golf Cart Rules:
1. No golf carts should be driven across the lawn or through a playground area.
2. ALL golf cart drivers MUST be 14 years of age or older.
3. All drivers must follow the rules of the road, including all campground road signs and 5mph speed limit.
4. All passengers must be seated in a seat. No standing or sitting on front or back of cart.
-DO NOT overload the golf cart-
5. No drinking alcoholic beverages and driving. Please be safe. Park your cart.
6. Failure to follow these rules will result in loss of golf cart privileges.
*** Prior to check out, we ask that guests properly dispose of all garbage and recycables, clean out the refrigerator and freezer, and double check cabin and golf cart for their personal items.